Domaine de la Madone
Le Perréon | Beaujolais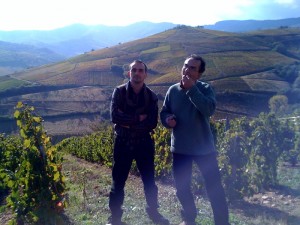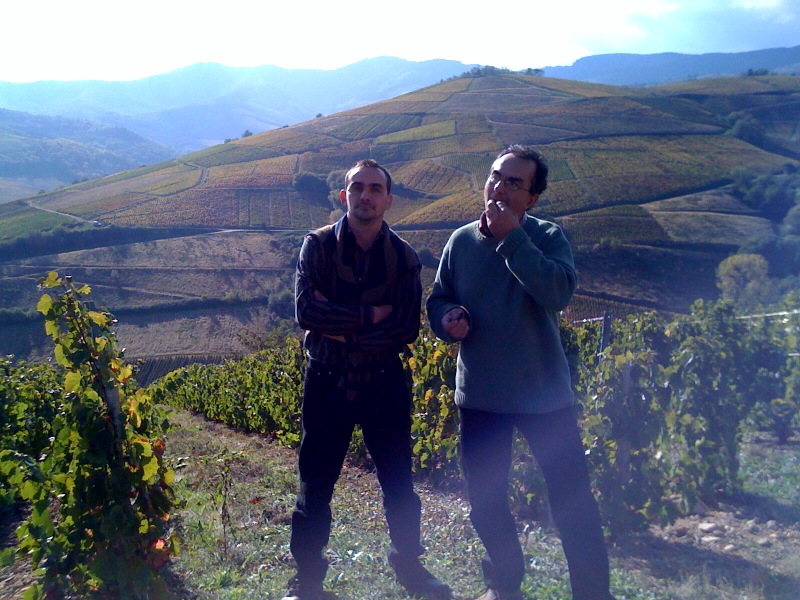 When does cellar-aged Beaujolais take on the noble character of a refined Vosne-Romanée? When it's crafted by our partners at
Domaine de la Madone
. Even the most seasoned connoisseurs shake their heads when we reveal the label after they've tasted Madone blind—how can a Beaujolais show such density, complexity and freshness at once?
When we first visited this family estate more than 20 years ago, we knew in an instance that we had struck vinous gold. This was exactly the sort of Beaujolais that Burgundian devotees could love!
Winemakers Olivier and Bruno Bererd know that the secret to the finest Beaujolais is location. The village of Le Perréon shares much of the same rugged, mineral-rich soils, high-altitude vineyards, and older, low-yielding vines as its cru neighbors.
So now the secret is out—Madone Beaujolais should for all purposes be a cru wine, but that's just a twist of bureaucratic fate. In the meantime, you can enjoy one of the more expressive, terroir-true and long-lived Beaujolais wines…for a steal of a price.
FARMING & WINEMAKING
The Bererd family's vines are some of the highest in region, sitting between 1,600 and 2,000 feet above sea level. Vineyards are perilously steep, far too dangerous for tractors; harvesters need to be as agile as mountain goats to cut and gather the fruits of the family's ancient Gamay vines.
Vines range from 40 to 60 years old, with many 100 years old or older. Soils are mostly pink decomposed granite, like cru Fleurie. The family has practiced sustainable farming from the start, and is now certified organic.
Grapes are harvested exclusively by hand, and sorted at the cellar door. Fruit is fermented on indigenous yeasts in temperature-controlled stainless steel tanks, and aged also in tank.
Beaujolais-Villages 'Le Perréon'
The summit of Le Perréon is a sight to behold; a patchwork of Gamay vines spill in every direction. The brothers Bererd tend some of the region's highest-altitude plots, with many vines pushing past 100 years old. This is, above all, an expressively aromatic Beaujolais, with waves of baking spices, blueberries and raspberries. Concentrated, balanced, and very age-worthy.
Download fact sheet (PDF)
Beaujolais-Villages 'Le Perréon' Bio
The brothers Bererd go the extra mile to keep their vines and land healthy! A special selection of 100% organically certified fruit is the heart of 'Bio,' sourced from the same peerless vineyards as their "regular" Beaujolais-Villages. 
Download fact sheet (PDF)