Maison Jane Eyre
Meursault | Côte de Beaune | Burgundy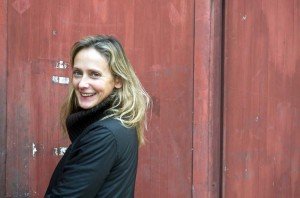 Burgundy's next generation of talent isn't necessarily Burgundy-born. Sometimes, the breath of fresh air tradition needs can come from the other side of the world.
Australian-born Jane Eyre joined her first harvest in Burgundy in 1998; the rest, as is said, is history. After a series of winemaking positions with lauded names such as Ernst Loosen in Germany's Mosel and Frédéric Mugnier in Chambolle-Musigny, she began in 2011 making her own wines as a micro-négociant, sharing winery space with no other than Dominique Lafon.
With a style that recalls the elegance and intensity of fine Burgundy from the sisters Mugneret, Jane Eyre's natural touch with Pinot Noir is both inspiring and irresistible. Crafted in very limited quantities and by hand, her wines capture the pure red fruit and mineral essence of classically styled Pinot Noir.
FARMING & WINEMAKING
Jane Eyre works as a négociant, purchasing grapes from reputable growers who practice sustainable farming, avoiding chemical treatments as much as possible. She crafts her wines in Meursault, under the same roof as lauded winemaker Dominique Lafon.
Winemaking decisions depend on many factors, including vintage conditions and the source of purchased grapes. In general, grapes are destemmed and fermented on indigenous yeasts. Wines are aged in French oak barrels, with a small percentage of new oak.
Fleurie
The joy of pure Gamay with a touch that is undeniably Burgundian. Jane says that she is "really happy" with this Fleurie, as it hails from a unique parcel on rose-colored granite that was planted in 1942. A pitch-perfect Fleurie: grace, harmony, wildflower aromas.
Download fact sheet (PDF) 
Volnay
Jane selects ripe, older-vine fruit from two villages-level parcels in Volnay, for a red of endless grace and poise. This is picture-perfect Volnay, with wildflowers and summer ripe berries, lightly perfumed yet deeply flavored.
Download fact sheet (PDF)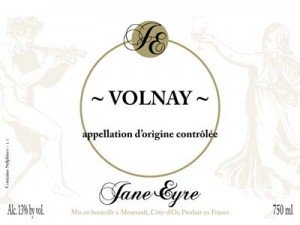 Savigny-lès-Beaune Rouge 1er Cru 'Les Vergelesses'
Facing southeast, 'Vergelesses' sits on the appellation border with Pernand-Vergelesses. With its marl and sandy soils, Pinot Noir here is plush and velvety, chock-full of summer berries and black cherries.
Download fact sheet (PDF)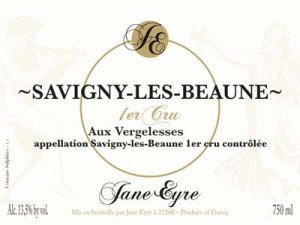 Gevrey-Chambertin 1er Cru 'Corbeaux'