Azienda Agricola Roberto Voerzio
La Morra | Piedmont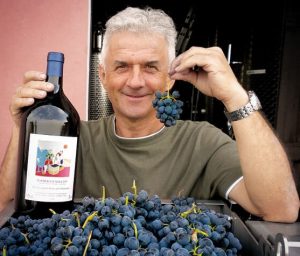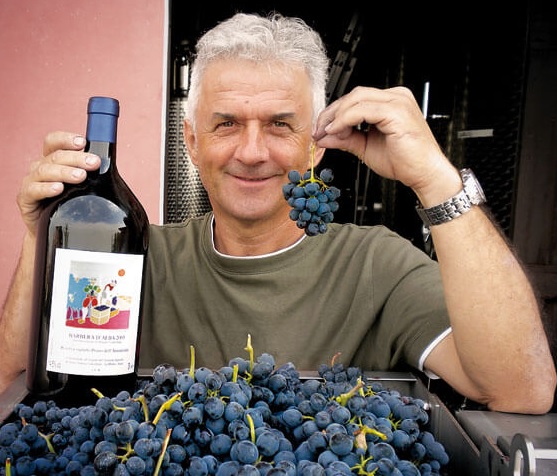 Of the living winemaking legends in Piedmont, there are few quite like
Roberto Voerzio
. His fame is international, his philosophy uncompromising, and his Barolo wines seemingly eternal.
He does regularly and with conviction what few other growers would dare to do—whether it be a draconian approach to green harvesting or discarding wine deemed unworthy of the Voerzio name—and as a result, he has redefined the boundaries of what makes world-class Barolo.
"One of the central tenets of the Voerzio approach," says Antonio Galloni, "is a steadfast belief that the relationship between low yields and high quality is always linear." What this translates to is a strict method of green harvesting that brings yields down to less than a pound of fruit per plant ("normal" yields in Barolo are on average twice that). An additional trimming of individual bunches further reduces yields and concentrates flavors.
Such vigilance in the fields allows Voerzio to reach each vintage what he says is his ultimate goal: delivering the purest expression of Nebbiolo that is possible.
His are Barolo wines that are deep and soulful, wonderfully juicy yet utterly refined, with flavors that tend toward riper, blacker fruits.
Voerzio wines should never be rushed, however, as they require at least five years in bottle before revealing their true nature. And there is no question that this true nature—suave, concentrated, textured—places Voerzio Barolo solidly in the ranks of Italy's finest wines.
FARMING & WINEMAKING
The health of estate vineyards is maintained through regular organic fertilization, either with humus or manure, according to the year's needs. The estate practices organic farming but is not certified.
Once into the growing season, Voerzio performs a green harvest in July, dropping some 50% of early fruit, leaving around five grape clusters per plant. In August, the grape clusters are trimmed, cutting the "tail" and leaving a bunch that resembles a tight fist. Voerzio believes this remaining portion represents Nebbiolo's most concentrated, aromatic and richly flavored berries.
On average, each plant is limited to one pound of fruit. This labor-intensive, controlled process enables Voerzio each year to harvest grapes of the utmost ripeness and health. (This method isn't limited to Voerzio's Barolo vineyards; his Barbera and Dolcetto get a similar treatment.)
Grapes are harvested by hand. Fermentation on indigenous yeasts last from 10 to 30 days in temperature-controlled, stainless steel tanks. Malolactic conversion happens also in tank. The estate's Dolcetto is aged in tank; the Barbera and Barolo cru wines are aged in a combination of French oak barrels, tonneaux and "botti." Wines are bottled unfined and unfiltered, with little added sulfur.
Voerzio maintains that his wines require at least five to six years in bottle before they should be opened and enjoyed. Given the wines' core of ripe fruit and impeccable balance, they can and do age for decades when cellared properly. Many of Voerzio's Barolo cru wines are bottled exclusively in magnum for this purpose.
There have also been many vintages when Voerzio has chosen to not release wines from certain vineyards, when the quality does not meet his exacting standards.
Dolcetto d'Alba 'Priavino'
Barbera d'Alba 'Il Cerreto'
Barbera d'Alba Riserva 'Pozzo dell'Annunziata'
Langhe Nebbiolo 'Disanfrancesco'
Barolo 'Cerequio'
Barolo 'Brunate'
Barolo 'La Serra'
Barolo 'Torriglione'
Barolo 'Fossati'
Barolo 'Sarmassa di Barolo'
Barolo 'Rocche dell'Annunziata'
Barolo 'Fossati Case Nere' Riserva 10 Anni
Established:
1986
Winemaker:
Roberto Voerzio
Region:
Italy • Piedmont • La Morra
Vineyard size:
 50 acres
PRACTICING ORGANIC
Roberto Voerzio's Barolos are some of the richest, deepest and most texturally beautiful wines readers will come across … Over the years, Voerzio acquired parcels in La Morra's finest sites, giving him a collection of grand cru vineyards matched by few growers. Despite all of his successes, Voerzio remains an essentially simple, down-to-earth person with a continuous drive to improve that is rare, even in Piedmont.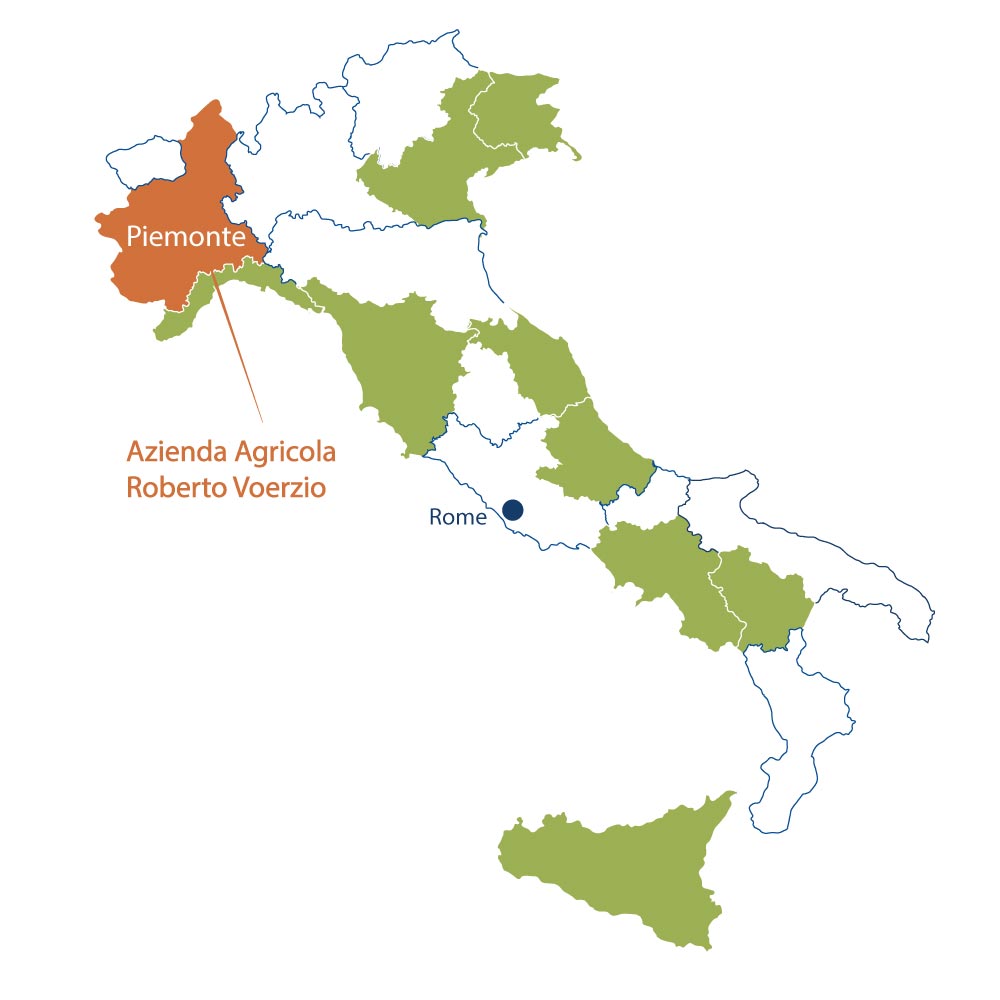 Fin da piccolo ho sempre avuto le idee chiare e ho volute costruire una storia diversa, forse unica, ma molto semplice, ascoltando e leggendo il libro piu' bello : quello della natura.