Domaine du Moulin
Gaillac | Southwest France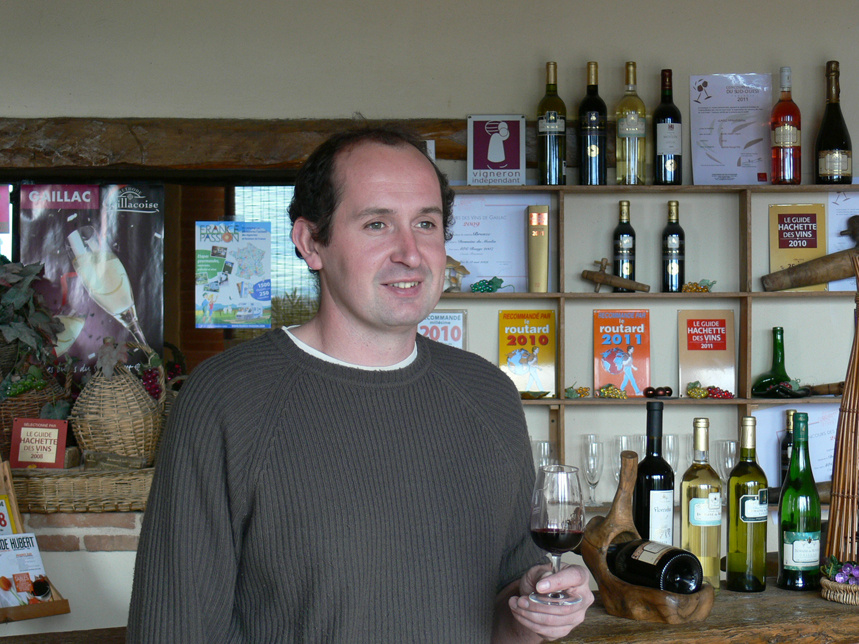 Gaillac is a region of character, in both its native sons and native varietals. Domaine du Moulin has since 1827 been exclusively a family affair, championing unique regional grapes such as Braucol and Mauzac.
You won't find a more hard-working clan than the Hirissou family: with winemaker Nicolas Hirissou (left) in the cellar, father Jean-Paul in the fields, and mother Dominique pouring samples for visitors, those lucky few who might find themselves at Moulin's cellar door, rather than easily lost along the wandering and wild back roads of southwest France.
The estate's sparkling wine is made according to the "Gaillac method," also called the "ancestral method."  Young Mauzac wines are bottled before all the sugar has been fermented into alcohol; fermentation then continues in the bottle, slowly releasing carbon dioxide. The result is a delightfully dry bubbly that is utterly natural, a sip of history from one of France's most ancient wine regions.
FARMING & WINEMAKING
Estate vineyards grow on two different terroirs; whites in particular benefit from limestone soils on the right side of the river Tarn. Vines are cared for according to "lutte raisonée" principles, according to organic practices and avoiding chemical treatments.
Grapes are harvested by hand and fermented on indigenous yeasts in temperature-controlled, stainless steel tanks. The "Méthode Gaillacoise" requires wine to be bottled before it has fermented completely dry; the remaining yeast and sugar then ferments dry in bottle, producing a natural, light effervescence. No dosage is added.
Brut Méthode Ancestrale Gaillac (Mauzac)
Vibrant and refreshing, this sparkling wine is made from pure Mauzac, an ancient white grape. This natural, non-dosage bubbly captures Mauzac's natural sweetness along with refreshing, tangy lemon flavors.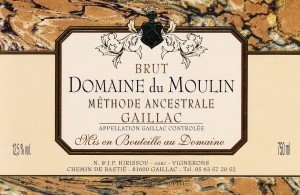 Download fact sheet (PDF)