Domaine Les Gryphées
Le Bois d'Oignt | Beaujolais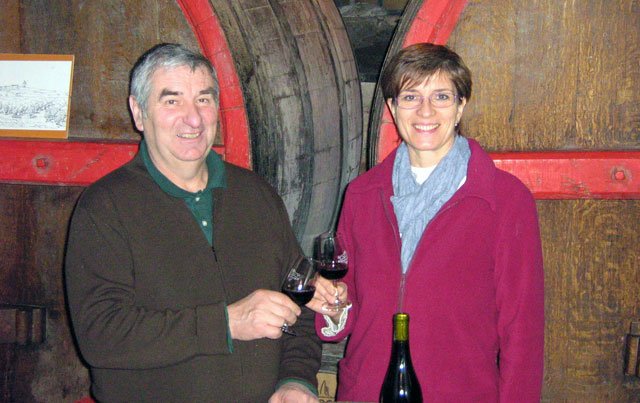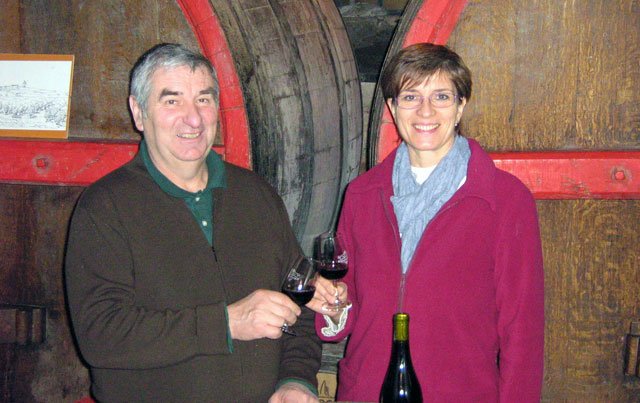 You can't ignore the "gryphées," or seashell fossils, that crunch underfoot as you walk through Pierre Durdilly's vineyards in Moulin-à-Vent, as if the ocean were just over the next gentle hill.
It's this unique terroir, with its mineral complexity, that sets the family's wines apart from other more rustic bottles from the region. How this terroir is expressed in their supple, complex Moulin-à-Vent is exactly what inspired us the first time we tasted at this modest family cellar.
While our history with the Durdilly family goes back at least two decades, today we welcome the family's third winemaking generation, looking to take the estate in new, exciting directions. Guillaume, Pierre Durdilly's son, is a keen talent and an eager learner. He's also eyeing other Beaujolais crus to expand the family's range of wines as well as help preserve the region's many outstanding older-vine vineyards (many of which are being abandoned by winemakers retiring or sadly, giving up the craft).
Moulin-à-Vent combines the floral elegance of Beaujolais cru Fleurie and the muscle of cru Morgon for a supple, balanced and beautiful Gamay wine that is fruity and supple in its youth, yet still can age gracefully for a number of years.
FARMING & WINEMAKING
The father-son team of Pierre and Guillaume tend their older vines on very steep, granite-rich hillsides, with beneficial herbs planted between rows to both prevent erosion and combat pests. Grapes are harvested by hand and fermented in cement tanks. Wines are aged in large, older foudre, and bottled unfined and unfiltered.
Beaujolais Blanc (Chardonnay)
Delicate and fruity, with aromas of white peaches and fresh citrus flavors. The chalky soils of Bois d'Oignt produce a vibrant Chardonnay with a mineral core.
Download fact sheet (PDF)
Beaujolais Rouge 'Cuvée Le Paquet'
Estate vineyards are located on steep hillsides at 1,050 feet and higher in altitude; 'Paquet' (parcel or package in French) is a selection of vines from sandy, clay-rich soils. Silky, smooth, seductive: a refined Gamay wine with a good amount of spice and soul.
Download fact sheet (PDF)
Moulin à Vent
An elegant Moulin, with suave tannins and bright red berry fruit. Pure Gamay, grown on some of the appellation's finest terroirs, rich in seashell fossils. This jolt of minerality results in a refined, pure Moulin with great staying power and cellar potential.
Download fact sheet (PDF)
Also from the Durdilly Family
Domaine des Grands Rouvres (Guillaume Durdilly) Beaujolais Rouge Vieilles Vignes
The son of Pierre Durdilly of Domaine Les Gryphées, Guillaume grew up working alongside his father in the fields and in the cellar. His older-vine Beaujolais is sourced from vineyards on the border with Moulin-à-Vent. A bold, juicy Gamay that borrows its heft and poise from its famous neighbor.
Download fact sheet (PDF)