A passion and palate in tune with your own
Many wine lovers will tell you about "the" moment, where a casual interest in wine turned into an all-consuming passion. Perhaps it happened during a trip to the Italian coast, at a small restaurant where the local wine was a revelation; perhaps it was a shared bottle with a character so profound it turned upside-down everything you thought you knew about the transformation of grape into wine.
A great importer is the maker of moments. We are fortunate to be that crucial connection between the talented growers who toil the soil and the passionate individuals who applaud and respect their toil. In substance, we procure expressive, authentic wines and shepherd them to market; in spirit, we unite passions and palates across cultures and oceans. It just may be the best job in the world.
North Berkeley Imports wears three unique yet interconnected hats in the fine wine market. We are an importer first and foremost, with a distinct focus on wines from France and Italy. We are also a wholesaler with a national distribution network, our selections appearing in many of the country's top restaurants and wine bars. We too are a retail store with a personable and professional sales staff, available six days a week to assist private customers across the country.
Global vision, local roots
No matter how far we've traveled to bring you that next great moment, our roots have remained deep in our home soil. North Berkeley Imports started in 1979 as a small neighborhood wine shop in Berkeley, California. Just up the street, a culinary revolution was starting at another local spot called Chez Panisse, run by Alice Waters. It was an exciting time, as American palates were evolving, seeking out new tastes and experiences, and looking to Europe for inspiration.
And so did we. Many of the first scouting trips we took as a fledgling importer were to France, and many of those first vine growers we met then are still, more than a quarter-century later, our partners today.
Yet our Berkeley store is where it all started. We are so proud, after so many years, to have returned in 2021 to our original spot at 1505 Shattuck Avenue. The space has a new look, but its founding spirit remains. And we love that many of our first customers still visit often, sharing stories of recent wine discoveries or of savoring a well-aged bottle of Burgundy that they purchased from us years ago.
Relationships built on trust and respect
As an importer, our relationships with growers are everything to us. There is nothing easy about living a farmer's life, whether one is born to the craft or chooses it independently. For us, it is an honor to represent the fruit of a grower's year-long labors; it is a privilege to bring their art to the broader world.
We like to say that great people make great wine, and for decades we've witnessed this firsthand. We've shared family dinners with growers after a long day in the fields, laughing over shared stories and crying over shared tribulations. We've witnessed the changing of generations, as fathers hand the reins of an estate to daughters and sons. We've helped pick grapes at harvest and tasted alongside from barrels of early wine. We support and trust our growers; and in turn, they support and trust us.
On this basis, many of our first grower partners are still with us today. We were one of the first importers to bring grower Champagne from Domaine Egly-Ouriet to the United States. Pioneering organic estate Mas de Gourgonnier from Provence was one of our very first partners; we've worked now with three generations of the Sabon family from Clos du Mont-Olivet in Châteauneuf-du-Pape. These are just a few examples from our 100-grower strong portfolio; explore all our producers from France and Italy here.
A hardworking team to support you
There is no greater joy than to find a wine lover looking for a particular taste and provide them with exactly what they want. We are fortunate to have enthusiastic, knowledgeable and loyal customers across the country, professionals and private collectors alike who share the same passion for fine wine as we do. We relish the opportunity to share our discoveries and are always eager to create new relationships that we hope will quickly grow into long-term partnerships. Meet our management team below, and contact us today.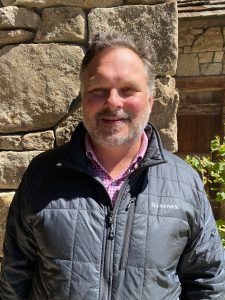 Billy Weiss
Owner & Importer
Direct: 901.573.0965  |  Email
Billy Weiss for more than three decades has been a steadfast presence in fine wine retail and European wine imports. After many successful years as a fine wine retailer in Jackson Hole, Wyoming, Billy in 1999 purchased North Berkeley Wine, based in Berkeley, California. Established in 1979, North Berkeley Wine was a founding name in Berkeley's gourmet scene, with a retail shop located just a few doors down from Alice Waters' Chez Panisse on Shattuck Avenue.
Billy expanded North Berkeley's import portfolio to include select French producers and grower Champagnes, as well as fine Italian wines from leading wine regions. At the same time, he strategically grew the company's national wholesale network, which today encompasses 25 states.
Billy's guiding philosophy has remained constant over the years: the company's grower-partners are the foundation of North Berkeley's success. He maintains that people are an importer's most important asset, and the trust built over years of partnership is what keeps a business such as North Berkeley thriving. Now celebrating 40 years in the fine wine business, North Berkeley Imports, with its retail division North Berkeley Wine, represents more than 100 dynamic, talented growers from France and Italy. Billy divides his time between Memphis, Tennessee where he lives with his wife, Jean, and Europe, visiting producers personally in France and Italy.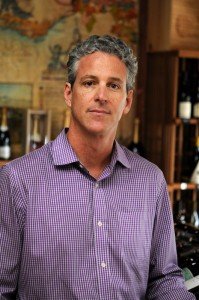 Jon Levine
General Manager
Direct: 510.848.8048  |  Email
Jon Levine is a pivotal member of the North Berkeley team, having joined North Berkeley Imports in 1997. Originally from Colorado, Jon made his way to the West coast determined to work with wine and specifically targeted North Berkeley Imports as the place he hoped to land. Working alongside Billy Weiss for nearly two decades, Jon has been an important part of North Berkeley's growth into the California wholesale market as well as of our French portfolio. He has steadfastly contributed to the sales success of our many, varied growers with whom we have the privilege of representing. Jon is based in our Berkeley Office and lives in San Francisco.