Clos du Mont-Olivet
Châteauneuf-du-Pape | Rhône Valley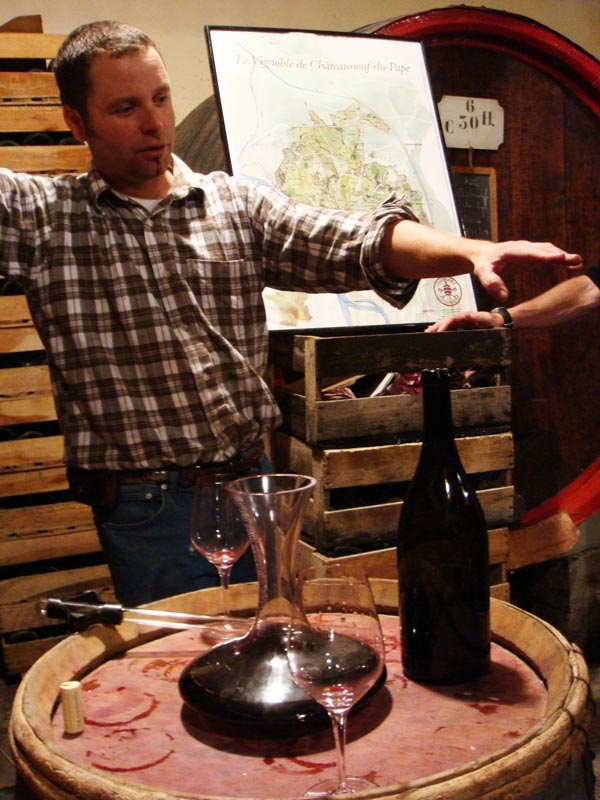 The family estate of
Clos du Mont-Olivet
is the collector's choice for traditional, aromatic and age-worthy Châteauneuf-du-Pape.
The Sabon family's ancient, three-story stone house looks directly upon the ruins of the papal "châteauneuf" that gives the town its name. Their cellars are stacked high with dusty bottles—many without labels—stashed by winemaker Thierry Sabon's grandfather when he first started making wine.
Clos du Mont-Olivet was one of the first wineries North Berkeley partnered with in the south of France, and since then, the estate has come to symbolize both what we seek out in wineries in the Rhône Valley (and beyond) and importantly, what we hold true and dear in great wine.
We have shared many a meal in this old stone house with the family and have watched the changing of generations—from the grandfather's last harvest to his grandson's first—yet the extraordinary terroir and talent that defines Mont-Olivet wines has remained as eloquent and exceptional as when we first experienced it so many years ago.
Established:
1932
Winemaker:
Thierry Sabon
Region:
France • Rhône Valley • Châteauneuf-du-Pape
Vineyard size:
80 acres
PRACTICING SUSTAINABLE FARMING
Clos du Mont Olivet is one of the great estates of Châteauneuf-du-Pape. They have been estate bottling for over 80 years, and readers looking for classic, old-style, traditional as well as long-lived Châteauneuf-du-Papes have a beacon of reassurance with the Sabon family, who have run this domaine so impeccably well.