Domaine de L'Enclos
Chablis | Burgundy
The river that runs through Chablis is aptly named: the Serine, a serene body of water as placid and perfect as the vineyards and sleepy villages that line its banks. Yet there is a new generation of grower here who is working to wake up this cool northern corner of Burgundy – for the better.
Romain and Damien Bouchard founded their winemaking estate only in 2016, yet they are the fourth generation of their clan to toil the classic and chalky, Kimmeridgian soils of Chablis. For generations, the family provided other winemakers with peerless Chardonnay fruit, pulled from impressive holdings in grand cru and premier cru vineyards, planted carefully by family hands.
Today these vines are in their prime, and with a passion to craft Chablis wines from living soils and healthy grapes, according to "simple and natural" methods and a good dose of "observation and patience," the brothers – who call themselves "perfectionists" – have set a new, higher standard for the character-driven wines of Chablis.
La Revue du Vin de France calls the wines of Domaine de L'Enclos "a sure value in the appellation," but we'd take it much further: these organically raised, thrillingly expressive Chablis wines in short order have shown what a clear vision and native talent can achieve here, particularly amid a changing climate. These are Chablis wines with body and soul, energetic yet refined – indeed, stellar quality for serious value.
FARMING & WINEMAKING
The family maintains some 70 acres of vineyard land in the "heart" of Chablis, the entirety of which began its organic conversion in 2015; the estate was officially certified in 2018. Holdings include some four acres of grand cru vineyards, and around 20 acres of premier cru land; with the rest in general Chablis and Petit Chablis.
The brothers at the beginning of their project built a new cellar space underneath the family home, which originally was a 19th century abbey. This modern cellar allows wine to be moved gently by gravity.
All grapes (at all levels) are harvested by hand, and sorted both in the fields and in the cellar. Fermentation happens on indigenous yeasts, in either temperature-controlled tank or French oak barrel. Wines in general spend some 18 months on fine lees; and are neither fined nor cold stabilized. Only a moderate amount of sulfur is added at bottling. Wines are lightly filtered.
Chablis
The brothers source perfect, older-vine fruit from vineyards near the villages of Chablis, La Chapelle Vaupelteigne and Beines, the "heart" of the Chablis region and some of its best, chalkiest and purest soils. This is a "basic" Chablis that is more than a cut above — texture, intensity, flavor, it's all there.
Download fact sheet (PDF)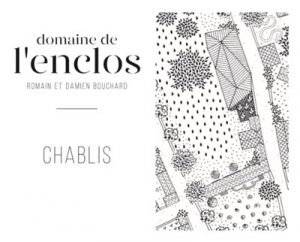 Chablis 1er Cru 'Beauroy'
The family tends some 10 acres of premier cru land in 'Beauroy,' an east-facing premier cru not far from the village of Beines. Here 40-year-old vines transform fruit into a thrilling Chablis of profound grace and energy.
Download fact sheet (PDF)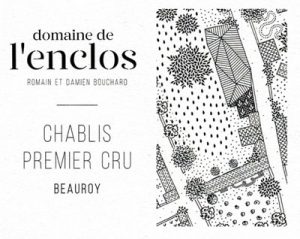 Chablis Grand Cru 'Vaudesir'
The family's acre-plus in grand cru 'Vaudesir' faces full south, which means more intensity and more sun-rich, citrus-kissed flavor. A lovely wine and one that will reward in a cool cellar.
Download fact sheet (PDF)