Domaine Martinelle
Lafare | Rhône Valley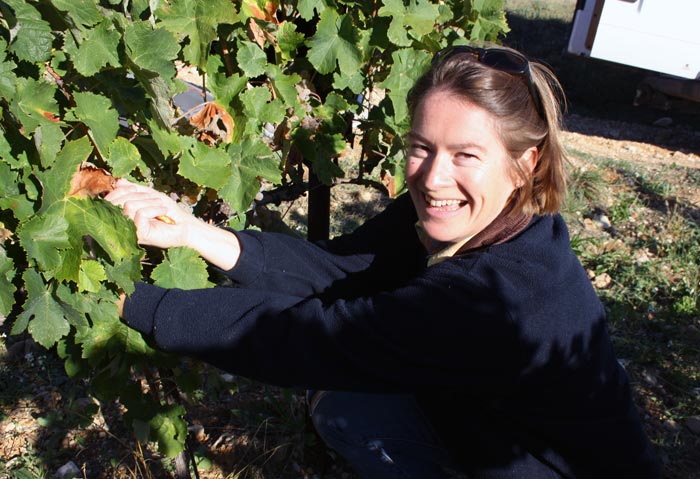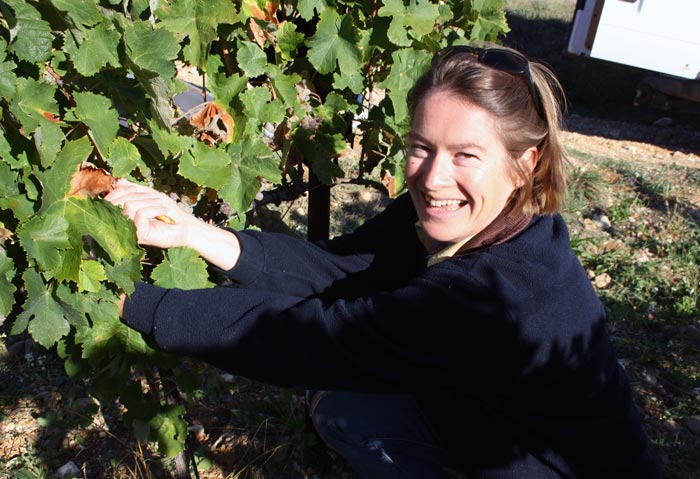 One of the leading micro-estates in the Ventoux, Domaine Martinelle wines showcase fresh, mistral-infused fruit from the south's most captivating high-altitude vineyards.
Winemaker Corinna Faravel is without question a pioneer among a group of young artisans who early on recognized the hidden potential of the Ventoux in southern France, a diverse yet spectacular region known for far too long for the quantity but not the quality of its wines.
Located due east from the mountain vineyards of Gigondas, Domaine Martinelle combines an organic focus with a fiery passion in wines that speak honestly of the land's beauty and of endless pleasure. Each bottle captures the deep, savory flavors of southern grapes while remaining lively and vivacious, just like the cool mistral winds that whip through the countryside in the heat of the northern Provençal summer.
Martinelle's Beaumes de Venise, given its impeccable terroir and ability to age, can and should be considered qualitatively in the same class as some of the better Châteauneuf-du-Papes. And the estate's full-flavored Ventoux blend echoes the finesse and elegance one finds in the best wines from Cairanne.
FARMING & WINEMAKING
Martinelle's vineyards pour over a series of small hills, with some terracing; soils are a mix of limestone (like Burgundy, thus finesse), clay (contributes body and volume) and gypsum (good for soil fertilization; probably a result of volcanic activity from Ventoux eons ago). The regional 'mistral,' or cold northern winds from the Alps, rushes through these valleys in the summer months, keeping temperatures cooler; the vineyards' altitude (270-300 meters) helps to moderate temperatures and allows grapes to ripen slowly, maintaining freshness and balance.
Vineyards have been cared for organically from the start, and as of the 2012 vintage, the estate began the process of becoming officially certified. Vineyard rows are plowed by horse, and natural organic fertilizer is used. Grapes are harvested by hand and fermented in cement tanks on indigenous yeasts in a cool cellar built into a hillside. The Ventoux blend is aged in unlined cement tanks; the Beaumes de Venise is aged in a combination of cement tank and large foudre. All wines are bottled unfined and unfiltered.
Ventoux Rouge (Grenache, Syrah, Mourvèdre)
Red plums, black pepper, raspberries, fresh garrigue. All the passion and power of the south with a lively freshness and lightness on the tongue—too easy to drink.
Download fact sheet (PDF) 
Beaumes de Venise (Grenache, Syrah)
An appellation known for its naturally sweet whites, this Beaumes de Venise rouge is an exceptional find and shares a terroir secret. Its unique, ruddy and iron-rich soils, called Trias, appear in few other regions in the south. Concentrated yet light on its feet, this is a dead-ringer for Châteauneuf-du-Pape.
Download fact sheet (PDF) 
Established: 2001
Winemaker: Corinna Faravel
Region: France • Rhône Valley • Lafare
Vineyard size: 30 acres
ORGANIC WINERY
One of my favorite producers from the Ventoux…
—The Wine Advocate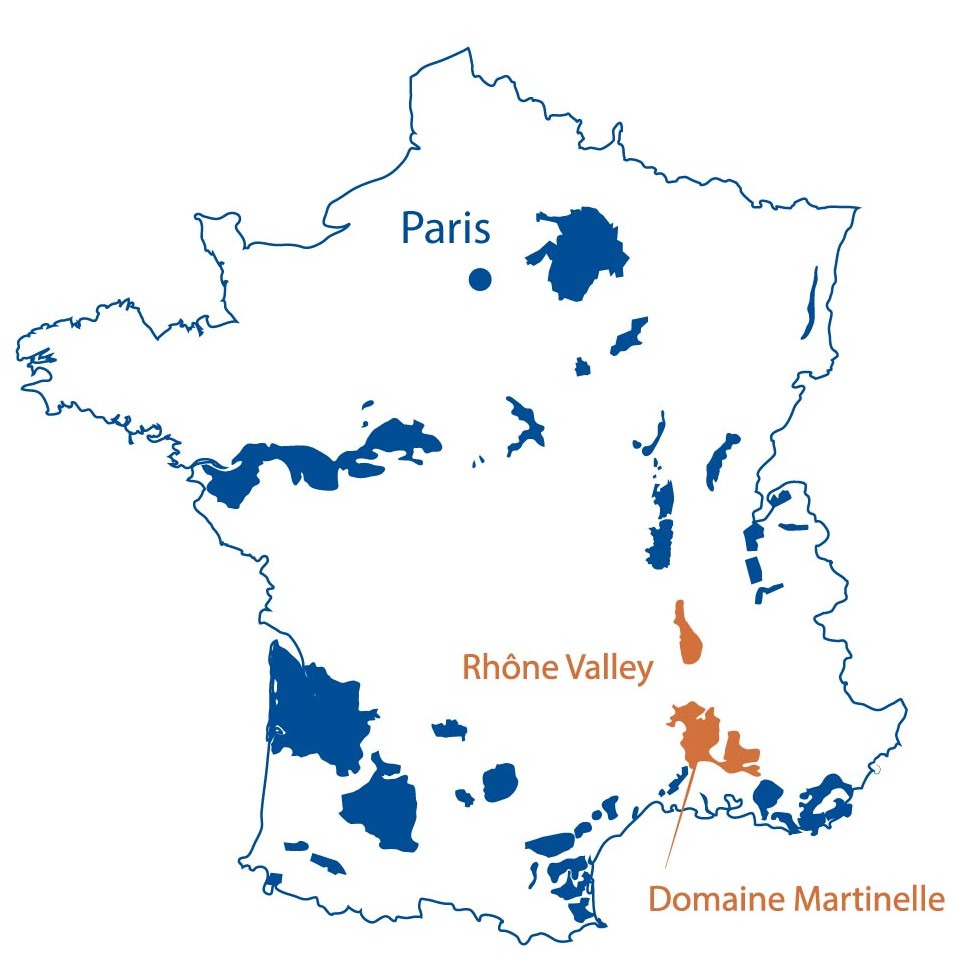 Ventoux, on the slopes of the often snow-covered cone of Mont Ventoux east of Châteauneuf, is a relatively new appellation but top producers there …hundreds of meters above the varied soils of Châteauneuf, see their cooler climate as a positive advantage.
—"Southern Rhône 2012 wines," Jancis Robinson, FT (Jan. 10, 2014)