Azienda Agricola Durin
Ortovero | Liguria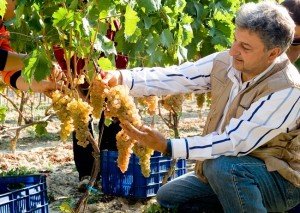 On the winding road to the family farm of Azienda Agricola Durin, winemaker Antonio Basso has one hand on the wheel, and one out the window. "That one is mine," he says as we pass a small verdant patch of vines, bordered by peach trees. Another bend, another small vineyard, on rocky, dry slopes made for oxen, not tractors; in less than 15 minutes, he's pointed out no less than 15 different plots, each more inconvenient than the last.
This is the inspired madness of vine growing in Liguria—so much so that there are only a few dozen full-time producers in the entire region. Yet for those stubborn, inspired few, what Liguria can give is nothing less than extraordinary. Four generations of the Basso family have lived and worked in these mountains above the Mediterranean sea—less than three miles away as the crow flies—struggling with the elements to care for older vines grown in garden-sized plots more suitable for gnomes.
Liguria's vibrant patchwork of vines, fruit trees and wild scrub has one particular star: Pigato. Originally from Greece, Pigato is believed to have been introduced to Liguria around the 1600s, and is a distant cousin of Vermentino. Its name comes from the word "pighe," which in Ligurian dialect describes the ruddy spots that develop on the grape's skin.
This family estate is unquestionably a pioneer in exploring the seemingly infinite potential of Pigato on these rocky slopes, not only through their selection of single-vineyard bottlings but also through sparkling wines, stored for years in the Grotto di Toirano, an ancient cave with near-perfect humidity and temperature for extended wine aging.
FARMING & WINEMAKING
The Basso family over generations has expanded their small holdings—some 70 separate vineyards—both in the plains around the village of Ortovero and coiled around the region's terraced and steep hillsides, cut over the ages by the Centa and Arroscia rivers. Vineyard altitude ranges from as low as 50 meters to as high as 700 meters; terroir is equally varied, from dark, fertile patches to ruddy, iron-rich soils, to the "terra bianca" mix of white clay and sand. The valley channels the cooler winds that sweep south from Piemonte, moderating the summer's warmer temperatures; a boon for the cultivation of balanced white grape varieties. The family's 'Taverna' vineyard, planted exclusively to Pigato, is a 17-acre plot and as such, is the largest vineyard in the region. Many of the estate's Pigato vines were planted by Antonio Basso's grandfather, and are now 70 to 80 years old.
Harvest is as a rule by hand, and grapes are cared for as naturally as possible. In general, white grapes are macerated in tank for one day then pressed; juice is fermented on indigenous yeasts at low temperatures. Reds are fermented and aged in tank.
Vino Spumante di Qualità 'Canei' Brut Metodo Classico
A refreshing, lively blend of 95% Pigato and 5% Vermentino, harvested by hand. Secondary fermentation takes place in bottle, similar to Champagne (metodo classico). Zero dosage.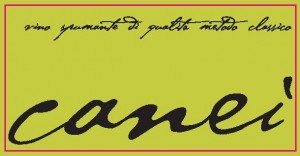 Download fact sheet (PDF)
Vino Spumante di Qualità 'Bàsura Riunda' Brut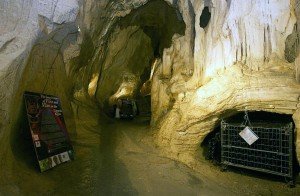 A singular, 100% Pigato sparkling wine, from hand-harvested grapes. Secondary fermentation takes place in bottle, like with Champagne (metodo classico). The wine is aged in bottle for five years in the Grotte di Toirano (see image), a series of prehistoric caves in Liguria with a constant temperature of 59 degrees and 90% humidity. Zero dosage.
Bàsura (BAH-zoo-rah) Riunda means 'witches' circle' in Ligurian dialect; with regard to wine, 'riunda' can also mean soft and velvety.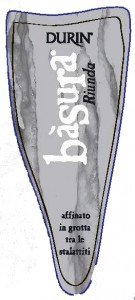 Riviera Ligure di Ponente Pigato
Pigato is considered the "prince" of Ligurian white wines, a coastal grape that is the natural pair with Mediterranean cuisine and fresh seafood. Originally from Greece, the Pigato grape made its way to Liguria in the 1600s, and is believed to be a cousin of the white grape Vermentino. Today it is almost exclusively associated with and cultivated along the Ligurian Riviera on the northwest coast of Italy, not far from the cliffs and wandering paths of Cinque Terre.
Riviera Ligure di Ponente Vermentino
As clean and crisp as the breeze off the Mediterranean. This bright, lacy Vermentino offers tangy, citrus fruits and a delicate note of almonds at the finish.
Riviera Ligure di Ponente Rossese
A spicy, delicate red grape unique to the Ligurian coast, Rossese produces a deeply pleasurable, light red wine that is equally welcome alongside meaty fish dishes as it is red meat.