Azienda Agricola Musella
San Martino Buon Albergo | Veneto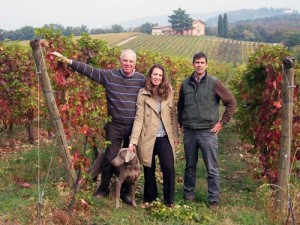 Italy's modern-day Garden of Paradise is found just outside the gates of Verona at
Azienda Agricola Musella
.
Encompassing more than 1,000 acres of forestland where olive and fruit trees share space with grape vines and ancient churches and cozy cottages dot the banks of a meandering river, this inspiring biodynamic estate is a regional treasure.
Since 1995, the Pasqua Di Bisceglie family has worked to return this grand estate to its noble viticultural past. Replanting historic hillside vineyards to native grape varieties such as Corvina, Corvinone and Rondinella as well as rejuvenating the land through biodynamic cultivation, the family in two short decades has established the wines of Musella as the true benchmarks for Valpolicella and Amarone – and at very reasonable prices to boot.
The estate's biodynamic credentials are serious. Certified by Demeter, Europe's largest certification body, Musella's team uses only naturally sourced fertilizer, among other solutions, to ensure that the natural beauty and health of their 60 vineyard acres remains in balance.
FARMING & WINEMAKING
Estate vines (as well as fruit and olive trees) have since 1995 been cared for according to biodynamic principles; Musella is officially certified by Demeter.
Consistent with biodynamic practices as set by pioneer Rudolph Steiner, all activity on the farm is determined according to the lunar cycle. No synthetic chemicals of any kind are used. Natural fertilizer comes from the farm's chickens that roam over the estate's hillside vineyards. The diversity of flora and fauna at the estate, with more than 1,000 contiguous acres, contributes to its impeccable health and balance.
There are three main vineyard areas: Monte del Drago, Il Perlar and Palazzina, all which face west/southwest and sit at altitude. Soils are varied, with Monte del Drago combining white clay with "tufo," a type of gritty, porous limestone; Il Perlar showcasing more iron-rich, red clay soils; and Palazzina with red clay and tufo.
Grapes are harvested by hand and fermented on indigenous yeasts.
Bianco Veronese 'Drago Bianco' (Garganega)
While most Garganega hails from the volcanic slopes of the Soave Classico zone in the Veneto, here outside Verona a new, natural take on this native Italian grape is a revelation. Musella's young Garganega vines grow on regional "tufo" soils, are cared for biodynamically, and are aged in red marble from local Veronese quarries. Bold, earthy, vibrant: a must with smoked seafood or burrata and anchovies on toast. 
Download fact sheet (PDF)
Pinot Bianco 'Fibio'
An explosively aromatic wine from a young vineyard newly planted according to biodynamic principles — 'Fibio' is a shining example of winemaker Maddalena Pasqua Di Bisceglie's dedication to showcasing the true character of the grape and her land. This small vineyard, just under two acres, is verdant and lush, with beneficial herbs and beans growing between rows. Orange blossoms and yellow stone fruits, pineapple and white pepper. A gorgeous aperitif or perfect with citrus-infused Thai cuisine.
Download fact sheet (PDF)
Rosé del Drago (Corvina)
A dry, lively rosato from Veneto's native Corvina red grape. Rosé de pressurage; aged on fine lees for five months. Medium-bodied, spicy, pure – the perfect companion for early picnics in the Veronese countryside!
Download fact sheet (PDF)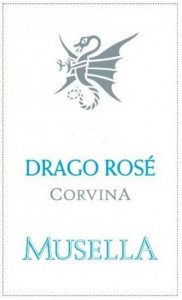 Valpolicella Superiore
A textbook example of the spring-inspired joy of pure Valpolicella. Freshly cut flowers, cherry blossoms, baking spices; tangy and juicy, with light tannins and a lot of pep and energy. A beautiful snapshot of the region's native red grapes.
Download fact sheet (PDF)
Valpolicella Superiore Ripasso
Often called a "baby" Amarone, Valpolicella Ripasso is a savory delight and a guilty pleasure (especially from Musella; quality/price here is out of this world). This traditional winemaking method dries Corvina grapes for a month then ferments them; then the juice is "ripassato" or macerated with Amarone pomace for added depth and complexity. Dark fruit, leather, spices; fleshy and sweet and very pleasurable.
Download fact sheet (PDF)
Amarone della Valpolicella
When you've a bottle like this gorgeous Amarone at the table, you'll wish it could be winter all year long. Cozy, comforting, seductive. Chocolate-covered cherries, minerals, cinnamon and cloves, a piping hot plum tart. Just too good.
Download fact sheet (PDF)
Amarone della Valpolicella Riserva
What an elegant beauty. Dark berry fruit, tobacco, sweet baking spices, a touch of vanilla; this riserva is aged for two years in oak casks and then an extra year in bottle, for a wine of infinite elegance and poise.
Download fact sheet (PDF)
Amarone della Valpolicella 'Senza Titolo'
This is the pinnacle of Amarone, the grand cru of Verona, the top expression of Veneto's native red grapes! Aged for three years in oak barrels, much longer than "regular" Amarone, and bottled unfined and unfiltered. Profoundly flavored, with layer after layer of poached red fruits, dried berries, hints of tobacco and smoke, a finish that goes on for what seems like forever. 
Download fact sheet (PDF)
Established:
1995
Winemaker:
 Enrico Raber
Region:
 Italy • Veneto • San Martino Buon Albergo
Vineyard size:
 61 acres
CERTIFIED BIODYNAMIC
It's not too often I run across an estate in Veneto that delivers this level of quality at what are exceedingly fair prices in today's market. Readers will want to give these offerings serious consideration.