Azienda Agricola Garlider
Velturno | Isarco Valley | Alto Adige
In the heart of the breathtaking Isarco Valley in Alto Adige, just south of Bressanone, you'll find the organic family estate of Azienda Agricola Garlider.
Winemaker Christian Kerschbaumer and his wife, Veronika, not only care for native regional grapes like Grüner Veltliner, Müller-Thurgau and Sylvaner but also cultivate the few Pinot Nero vines in the valley.
The sun-kissed, rocky slopes of this valley have been home to small farmers for generations; the original Garlider family established their farm in 1489. Christian's great-grandfather purchased the Garlider farm in the early 1900s, and the family has cultivated the land ever since. For years, Christian's father, Alois, sold his high-quality grapes to the local cooperative, a traditional practice for the many growers in this challenging, mountainous region.
Yet since the early 2000s, Christian has made his own wines from the family's vines. Indeed, this younger generation of growers has inspired nothing less than a vinous revolution in Alto Adige, showing the world how intensely flavored and character-rich Isarco Valley wines can be.
With vineyards sitting as high as 2,400 feet above sea level, the sky is truly the limit for Alto Adige wines. Bright sun, warm days and mountain-cool evenings produce fruit that is vibrantly juicy, energetic and deeply flavored, whether racy Müller-Thurgau or profound Pinot Nero.
The Kerschbaumer family since 1999 has cared for vines organically, using no chemical inputs and limiting the use of copper sulphate as well in the fields. Wines are thus as natural as can be, aged in neutral oak casks and bottled with little added sulfur. The estate was certified in 2009.
FARMING & WINEMAKING
The Isarco Valley (Eisacktal in German) is Italy's northernmost vine growing region, reaching from the source of the Isarco river at the Brenner Pass to the village of Bolzano, where it meets the Adige river.
South of the village of Bressanone, the valley broadens slightly, and the climate is sunny and mild. It is in this area, near the village of Velturno (Feldthurns) where the family grows vines and bottles their estate wines.
This mountainous region sits in the shadow of the Alps, and was carved by ancient glaciers eons ago. Vineyards are planted on precipitously steep hillsides, and soils are mostly quartz, granite and schist with sandy gravel, common to glacial landscapes.
The Kerschbaumer family has cared for its 10 acres of vines organically since 1999; the estate was officially certified in 2009. Vineyards are located between 1,620 and 2,400 feet in altitude and are all south-facing, which means warm days and chilly evenings, perfect for white grapes.
Grape varieties planted here include Grüner Veltliner, Gewürztraminer, Müller-Thurgau, Sylvaner and Pinot Grigio; unique in the valley, the estate also has an acre of Pinot Nero (Blauburgunder) vines.
Grapes are harvested by hand and fermented in indigenous yeasts in temperature-controlled, stainless steel tanks. White wines are aged in tank, and lightly filtered at bottling. Reds are aged in older French/German oak barrels (crafted in Italy by Mittelberger) and lightly filtered at bottling.
Müller-Thurgau
Müller-Thurgau reaches its stunning potential at altitude on winemaker Christian Kerschbaumer's steep vineyard slopes here in the Isarco Valley. White peaches, apricots, fresh hay, lemons and limes, green apples: the aromas go on and on. Bright acid and stunning balance make this a white you want at the table, and one bottle will not be enough.
Download fact sheet (PDF)
Sylvaner
A juicy, peachy white that deserves far more attention than it gets on this side of the Atlantic, Sylvaner in the capable, organic hands of winemaker Christian Kerschbaumer is a sunny joy and a wine far too easy to savor. A feast of stone fruit and bright lemony and grapefruit-inspired freshness, born from the ridiculously high-altitude vineyards in the Isarco Valley. 
Download fact sheet (PDF)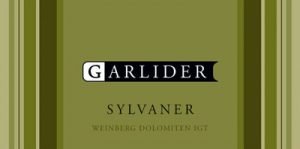 Pinot Grigio
Winemaker Christian Kerschbaumer takes Pinot Grigio to a new, higher level here in the Isarco Valley, both literally and gustatorily: these steep, stony vineyards deliver a Pinot Grigio redolent of spring herbs and summer fruits, wrapped in a juicy robe that's fresh and savory at once. So much complexity yet still so light and refreshing!
Download fact sheet (PDF)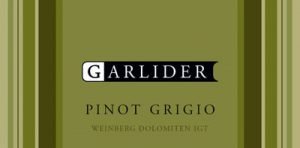 Grüner Veltliner
The shining star of Austrian white wines, Grüner Veltliner south of the border here in the Isarco Valley at altitude captures all the white peppery energy and herbal nuance of this delightful white grape, with an added dose of grapefruit and stone fruit savoriness. A rare treat from northern Italy and smaragd-level quality in Grüner Veltliner, for sure. A must with Asian-inspired curries or noodles. 
Download fact sheet (PDF)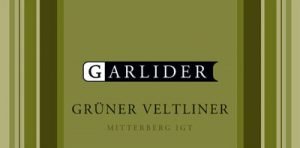 Blauburgunder (Pinot Nero)
Winemaker Christian Kerschbaumer is the only grower in the Isarco Valley who cultivates Pinot Nero (Blauburgunder in German) vines. But he's no doubt starting a trend, as this delicate grape has found a new home here at altitude. Cool evenings and warm days push Pinot Nero here to perfect ripeness; aromatic, lively on the tongue, and very long.
Download fact sheet (PDF)