Maison Frédéric Magnien
Morey-Saint-Denis | Côte de Nuits | Burgundy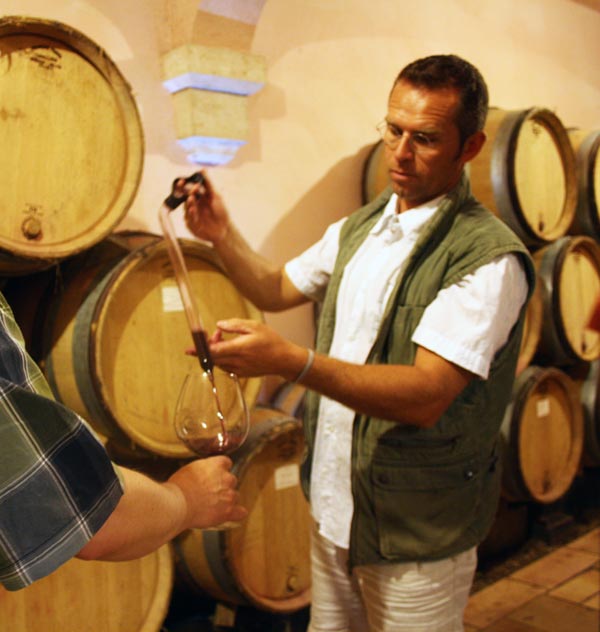 Of all our Burgundy producers,
Frédéric Magnien
, with his impressive selection of historic premier cru and grand cru terroirs, offers the most complete experience for those passionate about Burgundy wines.
For those just beginning their exploration, Magnien Burgundy is the ideal gateway to truly understanding the myriad tastes that this wine region promises. Each of Magnien's many exemplary crus brings you closer to the true meaning of terroir—whether the orange essence of grand cru Echezeaux or the chocolaty core of Morey 'Millandes.'
And for those who have already been seduced by all that is Burgundy, Magnien offers a lifetime of exploration into the region's most impressive and rare vineyards, now all within reach.
Frédéric is a fifth-generation winemaker from Morey-Saint-Denis, and Burgundy is the family's lifeblood. Learning the craft first from his father, Michel Magnien (of Domaine Michel Magnien), Fred also traveled to California and Australia to hone his talents before returning home and starting his own négociant domaine in his native village.
There's no question that Magnien knows every nook and cranny of Burgundy by heart. As a child, he used these vineyards as his off-road bicycle course, riding through premier and grand cru plots.  As a winemaker, Magnien still rides his bike through the fields to greet growers at first light; his are long-lasting partnerships based on trust and respect.
Established:
1995
Winemaker:
Frédéric Magnien
Region:
France • Burgundy • Côte de Nuits • Morey-Saint-Denis
CERTIFIED ORGANIC
2015 Vintage: Aging in Clay Jars
Winemaker Fred Magnien as of the 2015 vintage has chosen to age some of his wines in terracotta "jarres," as a logical next step following his conversion to organic/biodynamic winemaking. In doing so, Fred believes that his wines now reflect more purity of fruit and more direct terroir expression. For more background on this decision, read Fred's own words here (PDF).