Domaine Philippe Livera
Gevrey-Chambertin | Côte de Nuits | Burgundy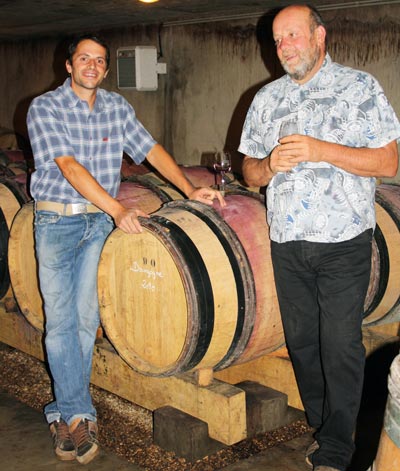 The key to discovering the extraordinary diversity of Gevrey-Chambertin is found in the cellars of
Domaine Livera
. These are wines that are both striking in their fidelity to the Livera family's exemplary terroir and memorable for their uncanny ability to translate Gevrey's earthy seduction to the glass.
The family's honest approach to winemaking for us was a revelation, when we first met this native Gevrey clan more than two decades ago. Their ancient, ice-cold cellar (in which barrels of wine share space with homemade saucisson) and the faded pictures of family members in the vineyards over the ancient hearth give you a sense of just how connected the Liveras are with the rugged beauty and generations-deep winemaking traditions of Gevrey.
Today Damien Livera is at the helm, the fourth generation of Livera winemakers in Gevrey, and has quickly established himself as one of the top young winemakers in the Côte de Nuits. So much so that we have to fight hard each vintage to secure the wines we want, in competition with locals who have finally discovered this impeccable source of authentic Gevrey wines.
What sets the Liveras apart is their attention to Gevrey's collection of unique terroirs. To a one, the family's villages-level vineyards are natural extensions of premier cru plots; and as such these wines overachieve every vintage, with fine tannins and rich textures, not to mention an uncanny ability to age far above their station.
FARMING & WINEMAKING
Winemaker Damien Livera since he took over the estate in the late 2000s has effected a sea change in how the family's vines are cared for, pushing for lower yields and healthier, more balanced fruit—and the quality of his wines has certainly followed suit. Vineyards are cared for sustainably, which includes plowing the soils (no herbicides) and using indigenous yeasts in the cellar. A majority of the estate's older Pinot Noir vines were planted in the 1950s and 1960s.
Grapes are harvested by hand and mostly destemmed, fermented in tank and then aged in French oak barrels in the family's very cold cellars. (Malolactic fermentations on average here are very slow, sometimes extending over a year.) The family uses from 25 percent new oak on base wines to 40 percent on villages-level wines; and between 50 to 100 percent for grand crus. Our selections are bottled unfined and unfiltered.
Bourgogne Pinot Noir
A Gevrey-sourced, spicy and earthy red from vines planted in the 1960s. Deep, succulent and delivers far above its station.
Download fact sheet (PDF)
Côte de Nuits-Villages
Vines in lieu-dit 'Préau,' in Brochon, were planted in the 1950s and 1960s. This is a succulent, deeply flavored Gevrey in everything but name; and certainly one of our favorites on value.
Download fact sheet (PDF)
Marsannay
Pinot Noir from the village of Marsannay, just up the road from Fixin and Gevrey-Chambertin, shares many similar characteristics with its neighbors: darker red fruit, more earthy aromas, more pronounced tannins.
Download fact sheet (PDF)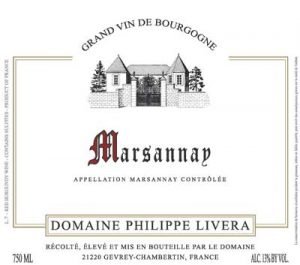 Fixin
A supple, finely textured wine with silky tannins that shows Fixin needn't always be rustic or overly muscular. The family cares for two special plots in Fixin: 'En Oliver,' with its richly mineral soil, bordering premier cru 'Les Arvelets,' and 'La Place' in the heart of the village.
Download fact sheet  (PDF)
Gevrey-Chambertin 'Les Evocelles'
This higher-altitude, chalky vineyard delivers a refined Pinot Noir, evoking an almost Chambolle-like delicacy. Its southern exposure ensures grapes are perfectly ripe every vintage.
Download fact sheet (PDF)
Gevrey-Chambertin 'En Champs'
'En Champs' sits at the border with Brochon, just underneath premier cru 'Champeaux.' Here soils are thin, and the "mother rock" of Burgundian limestone sits near the surface: mineral terroir.
Download fact sheet (PDF)
Gevrey-Chambertin 'Clos Village'
The estate's "baby" Chambertin! With vines more than 70 years old and soils just as noble as those of premier cru vineyards just a stone's throw upslope, 'Clos Village' is really the heart and soul of Gevrey. Round and harmonious, with plush purple fruits and an abundance of silk. Winemaker Damien Livera can walk from his cellar door directly into the heart of 'Clos Village.'
Download fact sheet (PDF)
Chapelle-Chambertin Grand Cru
A rare, exceptional grand cru, from just one acre of older vines from lieu-dit, 'Les Gemeaux,' a plot located directly underneath grand cru Clos de Bèze.
Download fact sheet (PDF)
Established:
1920
Winemaker:
Damien Livera
Region:
France • Burgundy • Côte de Nuits • Gevrey-Chambertin
Vineyard size:
21 acres
PRACTICING SUSTAINABLE FARMING
Another name that was new to me was Livera of Gevrey-Chambertin. I tasted only one wine, their 2010 Chapelle-Chambertin, but it was so good that I will certainly be looking out for more, and am heartened by what U.S. importer North Berkeley has to say about their purist style.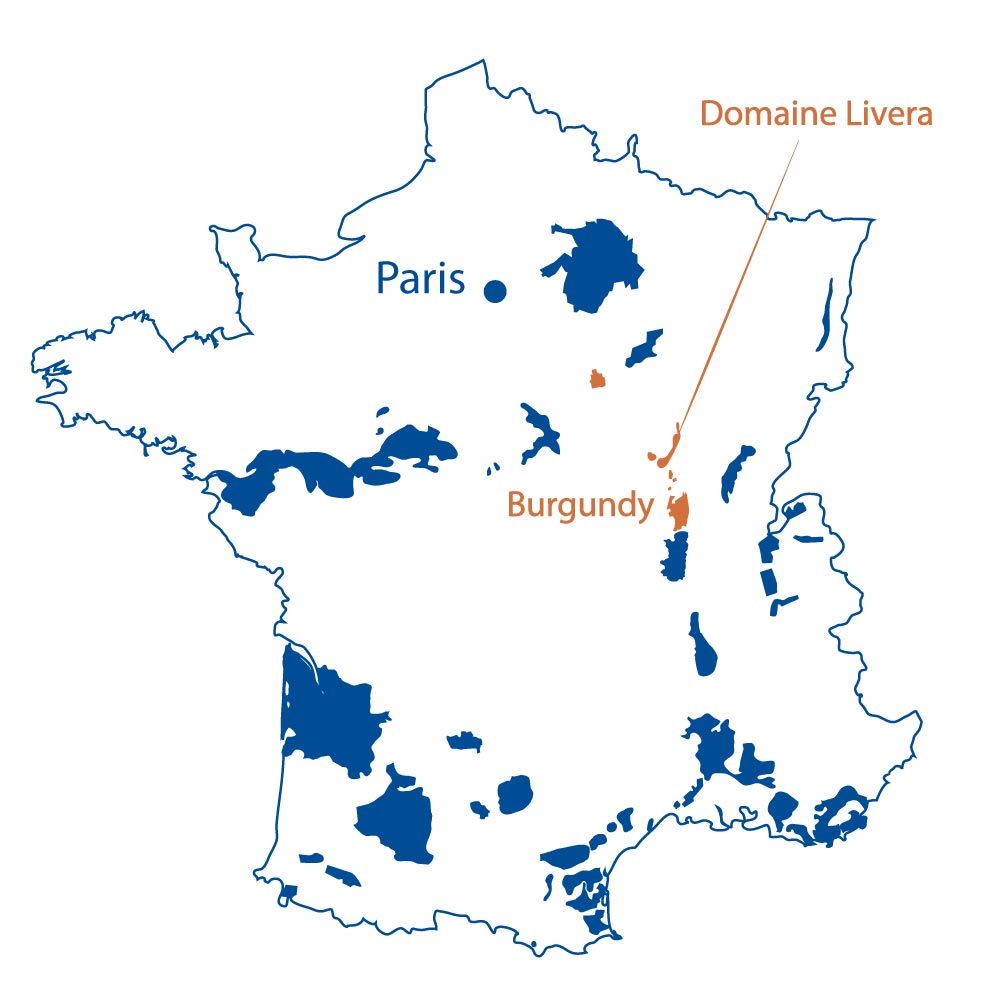 The vineyards of Gevrey-Chambertin