Domaine Francis Blanchet
Pouilly-sur-Loire | Loire Valley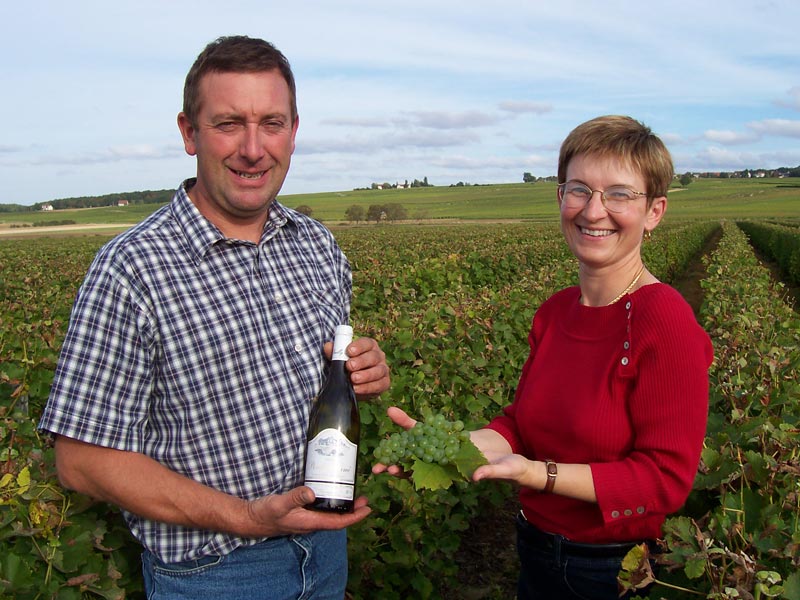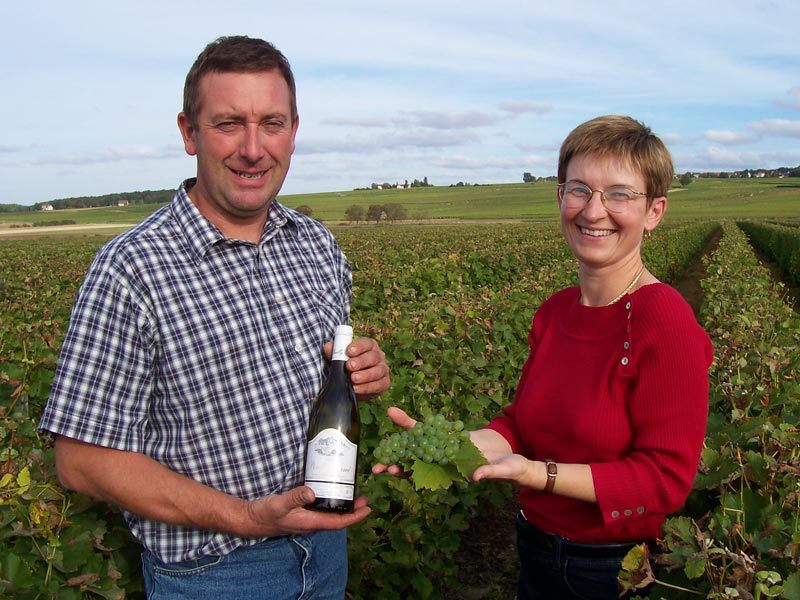 Since the early 1990s, winemaker Francis Blanchet has crafted our special selection of pure Sauvignon Blanc from fruit selected from his flint-rich vineyards. This unique terroir announces itself explosively: knock two vineyard stones together and you can't help but be bowled over by the aroma of firecracker smoke.
Indeed, fumé means "smoked" in French, which gives you more than a hint of why Sauvignon Blanc from producers like Blanchet in this charmed appellation across the river from Sancerre is so energetic and mineral-driven. To wit, there is plenty of Pouilly-Fumé wines on the market, yet what Blanchet captures in each of his perfect bottles is the region's true soul.
Many of the Loire Valley's finest talents have long established flint soils as ideal terroir for Sauvignon Blanc: the Vacherons and Dagueneaus, just to name a few. Yet Francis Blanchet offers one of the most expressive, unadulterated tastes of pure-flint Sauvignon, choosing to raise his wines only in tank—so what you savor with every glass is the most natural expression of "smoky" Sauvignon there is.
FARMING & WINEMAKING
Our selection, 'Cuvee Silice,' is exceptional in that it hails from a vineyard with pure "silex" or flint soils. This unique terroir expresses itself in the wine as the aroma of firecracker smoke. What's more, winemaker Francis Blanchet's vines have, following DNA testing, proved to be some of the oldest existing clones of Sauvignon Blanc—the true "mother" rootstock of Loire Sauvignon.
Grapes are harvested by hand, fermented on indigenous yeasts and aged only in temperature-controlled, stainless-steel tanks, in an effort to preserve Sauvignon Blanc's naturally vibrant, steely character.
Pouilly-Fumé 'Cuvée Silice'
Crisp and light on the tongue, with flavors of Meyer lemons and limes, combined with a flinty, smoky perfume so characteristic of Sauvignon Blanc from this appellation.
Download fact sheet (PDF)
Pouilly-Fumé 'Cuvée Vieilles Vignes'
A special selection of older vines, some 80 years or older, from the estate's peerless flint-rich soils. A stunning, complex wine and one that will age, too; put a case away and forget about it for 10 years, then be amazed!
Download fact sheet (PDF)