Domaine du Margalleau
Chançay | Loire Valley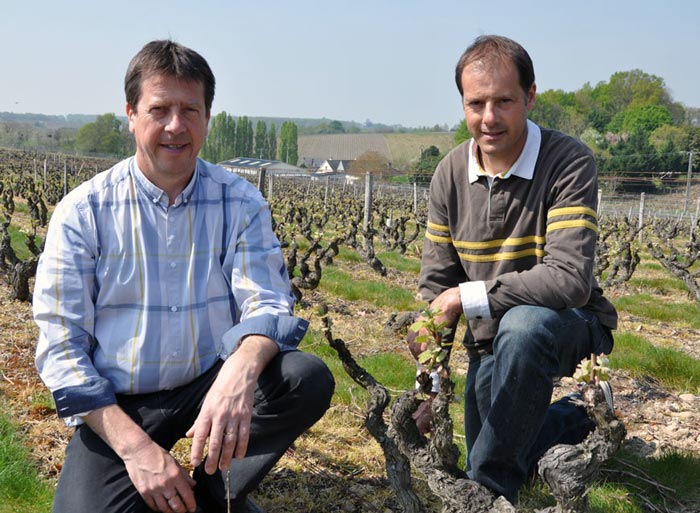 As taut as a violin bow string or as lush as a symphonic finale—there are few grapes as deliciously varied in temperament as is Chenin Blanc from Vouvray. Domaine de Margalleau, with four generations of winemakers dedicated exclusively to Chenin Blanc, is the source of Vouvray's most expressive examples of this native grape, whether bone dry, semi-sweet or sparkling.
The Pieaux family has for decades crafted refined Chenin Blanc wines from the region's chalky and mineral-rich "tuffeau" soils (the same stones used to build the region's legendary chateaus). The family vineyards also contain a good amount of flint stone (found also in Sancerre) that adds more complex aromas and enhances the wines' already lively mineral core.
What we've found particularly captivating here is the equal respect with which the brothers Pieaux treat their still and sparkling wines. Too often sparkling Vouvray is an afterthought, made with under-ripe grapes and sold cheaply. Margalleau reserves its finest grapes for its Vouvray Brut, made in the style of Champagne—so much so that you'd think you were enjoying a fine Blanc de Blancs.
FARMING & WINEMAKING
The Pieaux brothers' vineyards are planted exclusively to Chenin Blanc, on a mix of classic Loire soils: "tuffeau," or soft chalk stones, flint and limestone. Vineyards face full south, which helps to push grapes to perfect ripeness even in cooler years. Vines are cared for according to "lutte raisonée" principles, avoiding treatments in the vineyards and using indigenous yeasts in the cellar.
Grapes are harvested by hand and pressed immediately, then fermented in temperature-controlled, stainless steel tanks. Dry wines are aged in tank on fine lees until bottling. (Fermentation of the family's demi-sec is stopped, to preserve a natural sweetness in the wine.) Sparkling wines undergo secondary fermentation in bottle (Méthode Champenoise) and are aged for a year before disgorgement. No dosage is added.
Vouvray Sec
The family's flinty vineyard terroir is evident in the delicately smoky aromas of this pure, dry Chenin Blanc wine. Red apples, candied lemons and limes, sea salt. Less than 5g/L residual sugar (sec).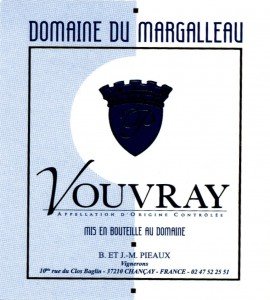 Download fact sheet (PDF)
Vouvray Demi-Sec
A plush yet vibrant Chenin Blanc, with a honeyed sweetness and lively finish. Aging on fine lees gives the wine more body and complexity. Less than 20g/L residual sugar (demi-sec).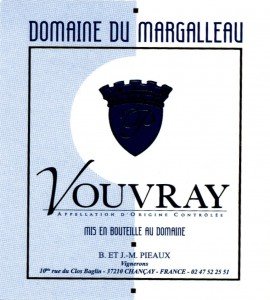 Download fact sheet (PDF)
Vouvray Brut
Made in the style of fine Champagne, this pure Chenin Blanc sparkling wine is aged for a year in bottle on fine lees. Notes of warm honey, lemon curd and white flowers; almonds, citrus and graham cracker flavors. Zero dosage.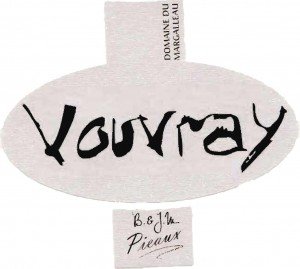 Download fact sheet (PDF)