Check here often to learn about upcoming events, news from our producers and critical acclaim for our wine selections. As we travel to Europe to taste the new vintage and meet with our growers, we'll be sure to post pictures and reflections here as well.
Like what you see and want to share with friends? Please do follow us on Facebook or on Twitter and help spread the word.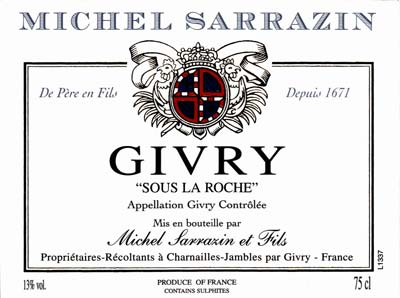 A table full of TV personalities and business leaders, and the wine list falls in your lap. What would you do? A quick-thinking journalist picked Sarrazin Burgundy, and thrilled at his choice.
read more