Domaine François Cotat
Chavignol | Loire Valley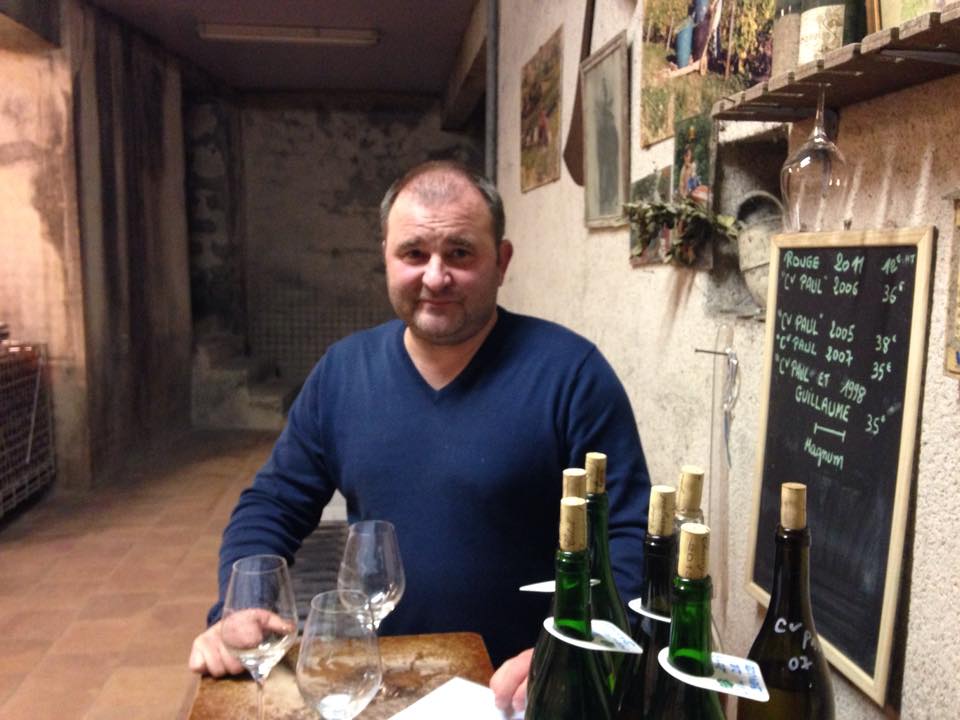 Sancerre from
François Cotat
is simply some of the most singular Sauvignon Blanc in the world. Devotees can tell you that what happens in this modest cellar in Chavignol is one part winemaking, three parts magic. Atypical yet arresting in their complexity, Cotat Sancerre is wine that can and should be aged for decades.
The Cotat family has tended both Sauvignon Blanc and Pinot Noir on the slopes of the fabled "Monts Damnés" in Chavignol since the end of World War II; it was only in the 1990s when the two Cotat brothers, Paul and Francis, handed over the family domaine to their sons, François and Pascal, respectively.
Today there are two wineries—one in Chavignol, headed by François Cotat, and one in Sancerre, run by Pascal Cotat—yet both cousins craft wines from older Sauvignon Blanc vines located in Chavignol's most-prized vineyards.
FARMING & WINEMAKING
Located in the western portion of the Sancerre appellation, Chavignol has a unique type of soil called, in French, "terres blanches." The region is essentially a chalk plateau (the same vein as is found in Chablis) with clay and limestone soils. The top vineyards, 'Monts Damnés,' 'Grande Côte,' and 'Les Culs de Beaujeu,' are perched on incredibly steep hillsides with very little topsoil.
Cotat as a rule harvests by hand and very late, as pushing ripeness to the extreme is one element that gives these wines their weighty texture and complexity. While Cotat is not organically certified, his habits are more or less according to organic principles. He does not treat his vines with pesticides; uses only indigenous yeasts for fermentation; and follows the lunar cycle for racking. Wines are barrel-fermented in older demi-muids and aged in larger tonneaux. All wines are unfined and unfiltered.
Sancerre Blanc 'Caillottes'
'Caillottes' means little stones. This vineyard (a flatter area, due east of the slope where the 'Monts Damnés' vineyard is found), with its thin limestone soils, is planted to young vines. Zesty notes of lime and white pepper; sweet yellow fruit. A more "approachable," early drinking Cotat that nonetheless captures the depth and persistence of the Cotat style.
Download fact sheet (PDF)
Sancerre Blanc 'Les Monts Damnés'
These "damned mountains" provide the most chiseled, vibrant and deeply profound of Cotat's stupendous Sancerre wines. Smoke, ripe pears, lemon zest.
Download fact sheet (PDF)
Sancerre Blanc 'Les Culs de Beaujeu'
The family purchased their parcel in 'Culs de Beaujeu' just after the second world war, and it was winemaker Francois Cotat's great-grandfather who planted it himself. Facing northwest, 'Culs' is a cooler site, delivering a Cotat Sancerre with all its characteristic depth and vibrancy with an added edge of cool white fruits and stony persistence.
Download fact sheet (PDF)
Sancerre Blanc 'La Grande Côte'
Facing full south, 'La Grande Côte' is indeed grand, with its sweeping yellow fruits and its profound depth. Here soils are almost exclusively chalk, the same vein that runs through Chablis — which means energy, precision and verve.
Download fact sheet (PDF)
Sancerre Rosé (Pinot Noir)
François Cotat makes a miniscule amount of this pure, Pinot Noir rosé, with just over an acre of vines in Chavignol. Raspberries, white pepper, blood peaches, autumn forest floor.
Download fact sheet (PDF)